Numbers count. They tell a story. They let you know what the score is. They show you where you're winning and where you're failing so you can make adjustments. They show trends. They reveal weaknesses. They are tangible evidence of how well you're doing.
/John C. Maxwell. Good leaders ask great questions/
What are your numbers? What questions do you ask most often?
What is happening with money in my company
What are the actual financial
results of my company?
If there are profits,
what happened with the
generated cash?
What was my money
spent on?
Why does my company generate such financial results
Which product/service
generates the bigest profit?
What are the primary
sources of my costs?
Are all the projects realized
for my clients profitable?
How to systemize the financial situation of my company?
How to plan the financial
result for the end of the year?
How to increase cash
flow in the company?
How to manage finances
in the company?
When you want to know what you earn on
When you want to take care of your people
When you want to have more cash
When you pay too high taxes
When you want to know your company better
We help leaders and their businesses grow.
The key to success is a clear understanding of the company and its needs. We do this not only at the beginning of cooperation, but also during its course, in order to understand the changes occurring and to know what information may be needed on a regular basis.
Efficiency is an absolute necessity in a competitive economy. We focus on efficiency together with the client, because only together can you get the best effect. We know from experience that the lowest price does not mean lowest cost, as well as unconditional acceptance of all the expectations of one of the parties. Our job as professionals is to help you find the right way to achieve efficiency.
Nothing happens without people. They are the foundation of any organisation and its strength. They operate effectively when they have the appropriate conditions for work and development. We strive to provide these conditions.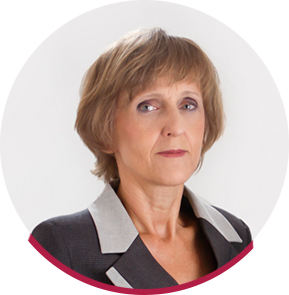 Bożena Wiklińska
Partner at THOMAS Sp. z o.o.
Bożena Wiklińska learned the ins and outs of the accounting profession in the Secondary School of Economics No. 1 in Warsaw.
She gained her professional experience in PTTK, APIS clothing plant, FATA, Silesia Film, Elektrim TV, etc., both in entry-level and executive positions.
In 1994, she joined THOMAS sp. z o.o., where with full commitment she supports clients in matters related to accounting issues. Bożena has an accountant certification issued by the Minister of Finance.
THOMAS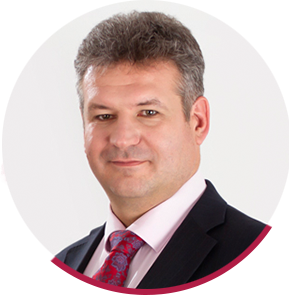 Tomasz Wikliński
CEO of THOMAS Sp. z o.o. and THOMAS TAX Sp. z o.o.
Tomasz Wikliński is a graduate of the Faculty of Electronics at the Warsaw University of Technology and the MBA Program at the Kozminski University.
From the beginning of his career he has been associated with THOMAS sp. z o.o. He gained his first experience by working with Bożena Wiklińska, and then developed his skills in cooperation with international clients.
In 2006, Tomasz was entered in the list of tax advisers (entry no. 10505).
Since 2009, he was a member of the Board of the International Association of Professional Advisers, and in the years 2013-2019 its President. After integration with IAPA International he is a member of the EMEA Board.
At THOMAS sp. z o.o. and THOMAS TAX sp. z o.o., Tomasz supports clients in issues relating to operational optimisation of companies and tax issues.
Tomasz Wikliński is a certified member of The John Maxwell Team.
THOMAS
Every day we meet new people and come up with new ways of developing our business. More and more often, we consider making a start abroad, but equally often we give up not having proper knowledge or fearing the high price of acquiring it.
IAPA International was created in response to these challenges. Our members and partners are present worldwide, supporting our clients in the areas of accounting, taxes and auditing. They also provide support in other issues related to starting and running a business abroad.
Cooperation with our international partners is also open to clients of other companies in the accounting and advisory sector, i.e. our competitors. We guarantee not to take steps to establish cooperation with their clients in the areas supported by these companies, focusing exclusively on international cooperation.
You can learn more about the IAPA International and find our partners on the organization's website.
 QUALITY MANAGEMENT SYSTEM
People make mistakes. Sometimes they are a source of great discoveries and inventions, however, much more often they are the cause unnecessary costs, worries and frustrations. People make mistakes. It is a truth which very often is difficult to accept. However, if we accept it, we will begin to find ways to limit their impact and eliminate in them in the future.
In 2007, we have implemented a Quality Management System according to ISO 9001. We continuously monitor emerging inconsistencies and improve processes to eliminate their causes. Every year, DAS Polska carries out an external audit to confirm the correctness of actions carried out by us in this area.
If you have comments regarding our work (both positive and negative) write to our Quality Manager (szj[@]thomas.pl). We will use them to improve our work for you.
THOMAS sp. z o.o.
ul. Cicha 5
00-353 Warszawa

tel. +48 (22) 862 88 00
fax +48 (22) 862 88 10
e- mail thomas@thomas.pl

THOMAS TAX sp. z o.o.
ul. Cicha 5
00-353 Warszawa

tel. +48 (22) 862 88 00
fax +48 (22) 862 88 10
e- mail thomas-tax@thomas.pl